There are few things more relaxing than settling into a steaming hot spa or hot tub. If you're looking for a way to relax throughout the year, you may want to consider investing in a spa or hot tub from A-1 Pools & Spas that fits your residential property and is in line with your recreational needs. Investing in a spa or hot tub, when constructed and installed correctly, can substantially elevate your property value. Additionally, placing a spa or hot tub on your residential property is a great way to encourage yourself to spend more time in the great outdoors.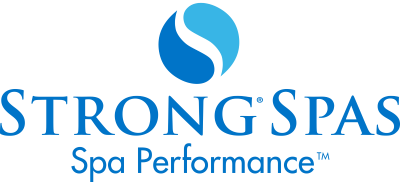 Spa and Hot Tub Options
As the premier provider of hot tub installation in Oxford, New Haven, Waterbury, and New Haven County, CT, we're proud to offer a range of spa installation options that suit the diverse needs of each and every one of our customers:
In-ground hot tubs
If you're looking for a more permanent way to add value to your property, we're capable of installing in-ground hot tubs to virtually any yard. We're also capable of installing an in-ground hot tub in coordination with an in-ground swimming pool.
Hot Tub Maintenance
For owners of existing hot tubs and spas, we offer comprehensive hot tub maintenance in both New Haven County & Fairfield County, CT. Contact us to learn more about the hot tub repair services included in our robust maintenance packages.
Strong Spas
We're proud to sell Strong Spas. These hot tubs come with the exclusive Dura-Shield hardcover system, perfect for protecting the spa against the elements. Strong Spas are the perfect above-ground hot tub.
Spa Catalog
Spas for You
If your yard has limited space, or if you'd like to specially select or design a spa that's in line with your home's existing aesthetic, be sure to reach out to our highly qualified representatives. We'll gladly help you identify and install a hot tub or spa that best meets your needs.
Schedule Spa Installation
It's time to reward yourself with a little relaxation. If you're ready to install a hot tub or spa at your residential site, call one of the experts at A-1 Pools & Spas today at 203-888-5915 to learn more about ways that we can help you maximize your property value and make a long-term investment in your ability to enjoy a hot tub or spa! For hot tub repairs, in-ground and above-ground pool work, and supplies, turn to us!