Thinking about making the investment in a new pool installation in Oxford, New Haven, Waterbury, or New Haven County, CT? Get to know your options before you come to any conclusions! A-1 Pools & Spas will take the time to educate you on the different materials we work with and styles we build, so you're guaranteed the best option for you.
Vinyl-Lined, Steel Pools
Bridges are constructed with steel, why shouldn't your pool be just as strong? Not only is steel tremendously resilient, it's actually very affordable! In fact, a swimming pool installation in New Haven County, CT and Fairfield County, CT comes with all kinds of benefits, including:
Our steel pools come with a limited lifetime warranty and is once transferable to a new owner.
Steel requires less maintenance than other materials, especially when paired with vinyl;
Steel pools can outlast their concrete and gunite counterparts;
Steel is a recycled material, meaning it's an eco-friendly material choice.
Steel is also easy to work with, meaning your pool can be totally customized around your needs. Add benches, stair configurations and more, all for a relatively affordable price. With these benefits, it's hard to beat a custom-built vinyl-lined steel pool.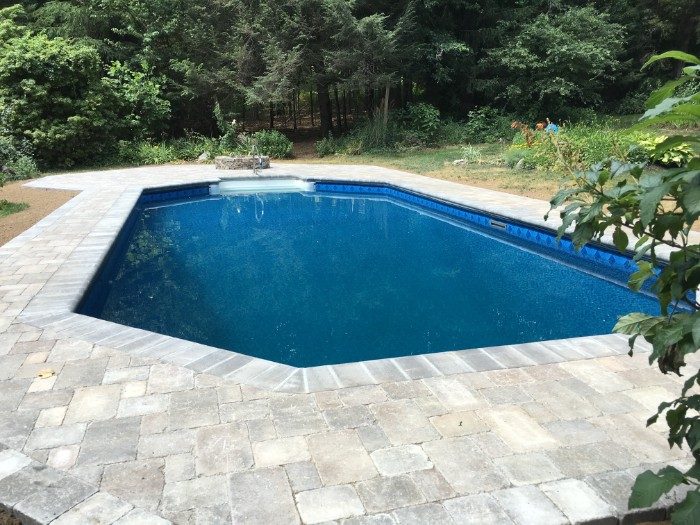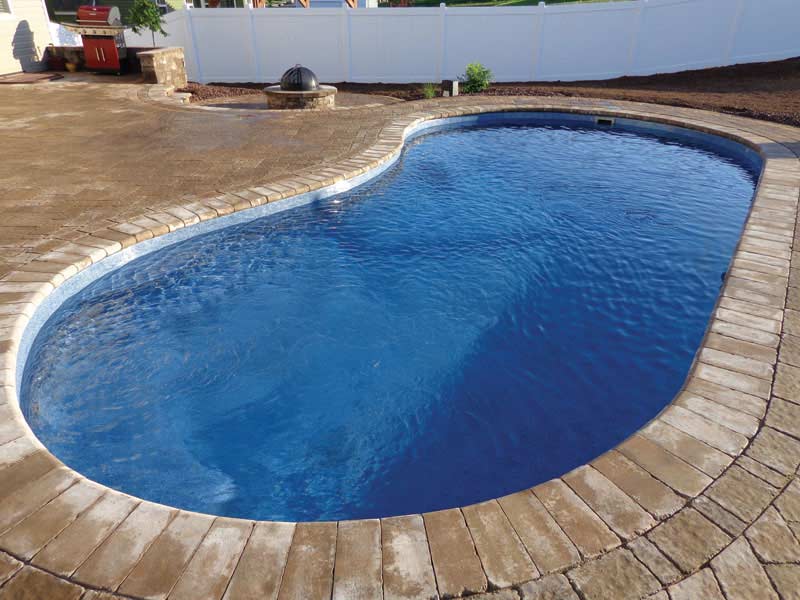 Fiberglass Pools
Fiberglass is another great option for in-ground pools. It's another resilient material that has low maintenance demands and is easy to keep in great condition. Beyond that, there are tons of great reasons to look at fiberglass:
It's more comfortable and less abrasive than concrete pools;
You don't have to worry about liner replacements or acid washing;
Fiberglass is easy to install, which means expedited installations;
Fiberglass pools have the lowest cost of ownership over time!
In addition to these great benefits, fiberglass is also easy to repair if something goes wrong and can even be used with salt purification systems, without any harm to the fiberglass shell. There's a reason fiberglass pools are the most popular option for in-ground installations!
Gunite Pools
Gunite pools are a classic option. We take even the smallest details to heart when constructing your gunite pool, which means every square inch will be molded in perfect detail. There's a reason people pay more for gunite pools, too: Nothing quite matches their resilience and the numerous customization options available to homeowners.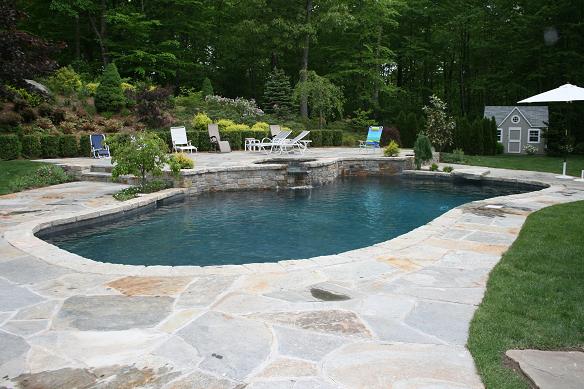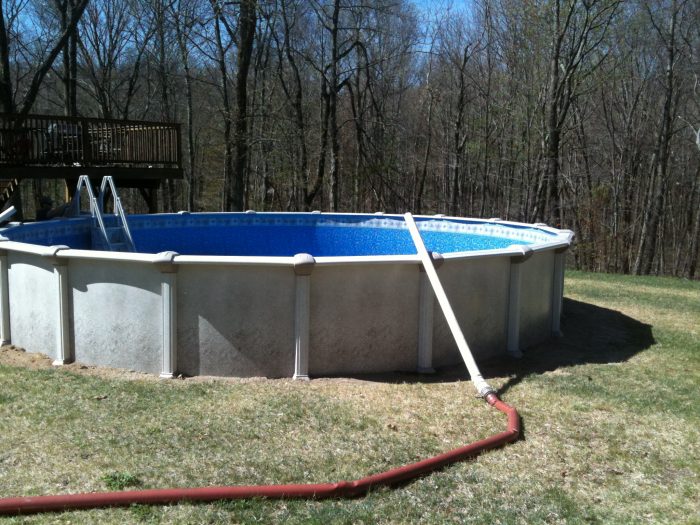 Above-Ground Pools
Beyond our in-ground options, we also sell some of the very best above-ground pools on the market today. Our pools are built strong enough to survive New England's harshest climates and come backed by some of the best warranties in the industry! If you're looking for an above-ground option, we'll be glad to point you in the right direction.
Want more information about the many different types of pools and supplies we offer? Want to learn about our maintenance and construction services? Contact A-1 Pools & Spas today by calling 203-888-5915.